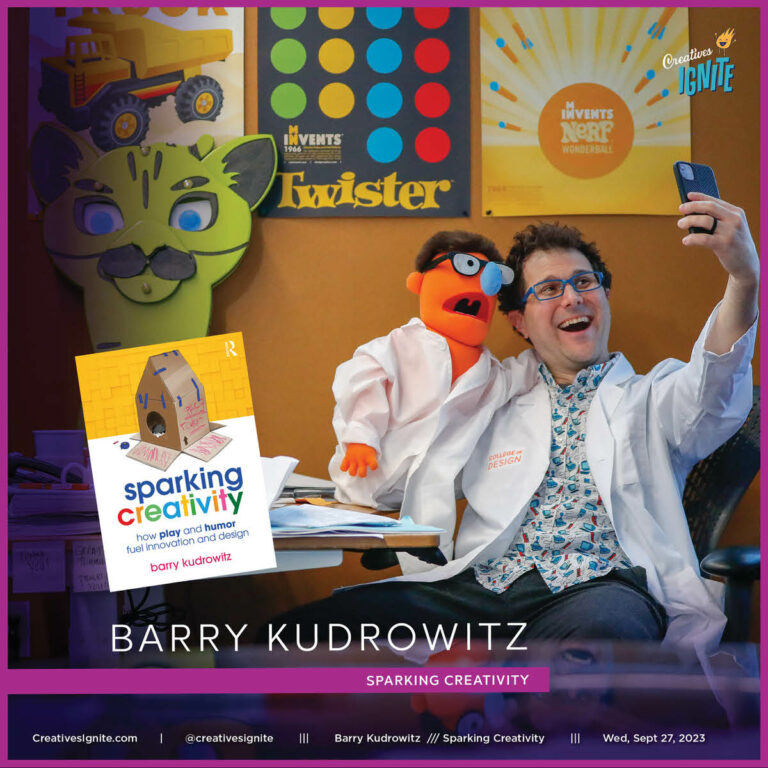 This week I talk to Barry Kudrowitz about the intersection of play, humor, and creativity. Who are the most creative thinkers? Are you one of them? How often are you playing to come up with new ideas or uses for your products or services (or your customers' products and services?) What are the best tools and games to help you think more creatively? What does thinking creatively really mean? How does our imagination set the stage for what becomes reality? We will talk about a lot of things. This will be a fun episode. This book is a keeper! I
Read More »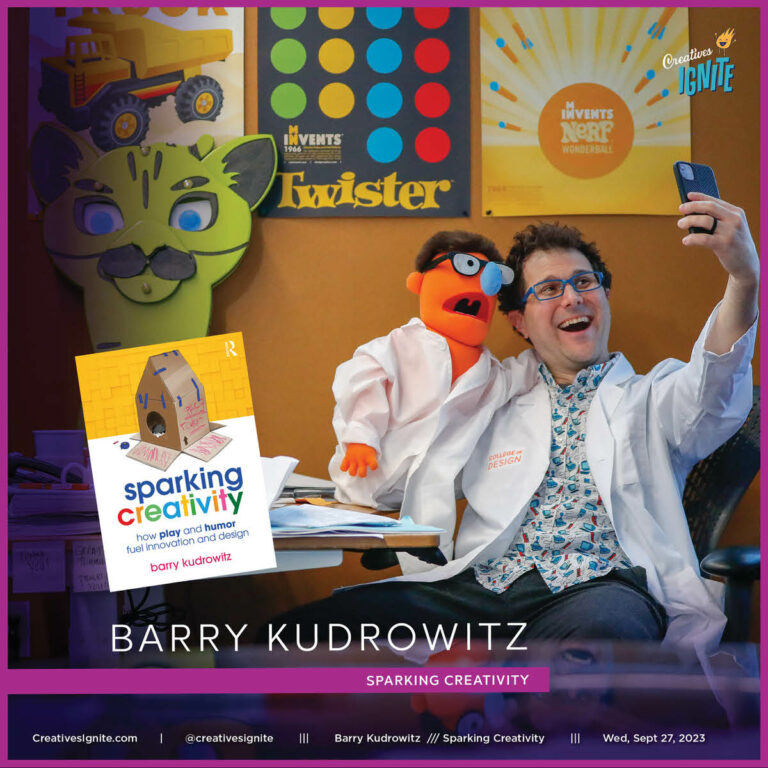 This week I talk to Barry Kudrowitz about the intersection of play, humor, and creativity. Who are the most creative thinkers? Are you one of them? How often are you playing to come up with new ideas or uses for your products or services (or your customers' products and services?) What are the best tools and games to help you think more creatively? What does thinking creatively really mean? How does our imagination set the stage for what becomes reality? We will talk about a lot of things. This will be a fun episode. This book is a keeper! I
Read More »
Design Recharge is a weekly web show and podcast devoted to inspiring, connecting, and educating designers. It is a community where designers interact weekly about topics relevant to design and design business without leaving our offices and taking hours out of our work day. It is my goal to enable designers, illustrators, and typographers to connect with other designers, to grow their businesses, to be successful and more knowledgeable about design and the business of design.
Search for an Episode Here
The Design Recharge Archive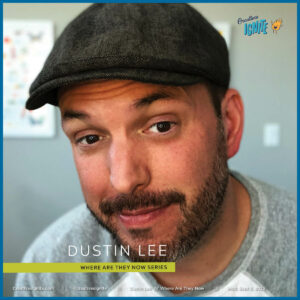 This week we end the Where Are They Now series with my good friend Dustin Lee. We first had Dustin on the show back in August of 2015. (Wow over eight years ago!) Dustin was able to build a business in his off time, pay for diapers and more from this passive income business. In 2014 he made over 125k on his own.
Read More »