Do you know if any of your customers, co-workers, or employees are self-silencing?
Do you have an anti-racism plan?
Are you clear on cultural appropriation and what it is saying to your customers?

Episode 369. Aired Feb 3, 2021. This week we continue with eye-opening conversation around racism and equity in the fashion industry. Will Hardaway will be back with us to continue this conversation that we started back in November.
Will is an expert in helping companies have less prejudicial actions towards potential customers and helps the C-suite see how they can stop marginalizing their employees.
I am stoked to have my friend Will Hardaway back on the show. And this week we launch Love on Designers, a month-long lifting of others, encouragement, and recharging your batteries. Plus there's a giveaway each week! See how you can be one of the lucky winners. I can't wait to see you at this LIVE Design Recharge.
Join us LIVE for Episode 369 on Wednesday, February 3, 2021
at 7:30 pm GMT / 2:30 pm ET / 11:30 am PT / 9:30 am in Hawaii
To get the live link, sign up at https://creativesignite.com/signup. You'll get an email then click the link and join us live.
Or Listen here:
The Questions
Will we met a few years ago, but have gotten to know each other better in a mastermind group we are in. You love design thinking and have an amazing story. You were on back in November and it felt like we just got the conversation going when the hour was up. Can you remind people about your background? How long you've been doing workshops and consulting in inclusive and diversity work and who is your target audience you typically work with?
When you started spending time and living in a different environment what two things did you do most?
How did you determine that depth in perspective on a subject or culture means more than the broad perspective?
Why can these skills of observing and listening (self-silencing) become unhealthy?
Will tell us what this is called and where we might see it?
We were in a meeting and you helped me see how looking at a touchy situation from a different perspective might help us understand teams we might work with and how we might be regarded so we can do things that will help them feel included and not dismissed.
Why is the work you do important to consumers? To employees? To C-suite and to the business?
How do you see this work being needed and used in retail and with high-end fashion?
How do you recharge? What inspires you?
Is there a quote or something that you keep close to help you get through tough times?
What is next?
Links for Will
https://www.willgo.io
Https://instagram.com/willgo.io
A month to "Love on Designers"
It is here, LOVE ON DESIGNERS 2021. Kim Panella and I started this endeavor in 2018 and have been doing it ever since!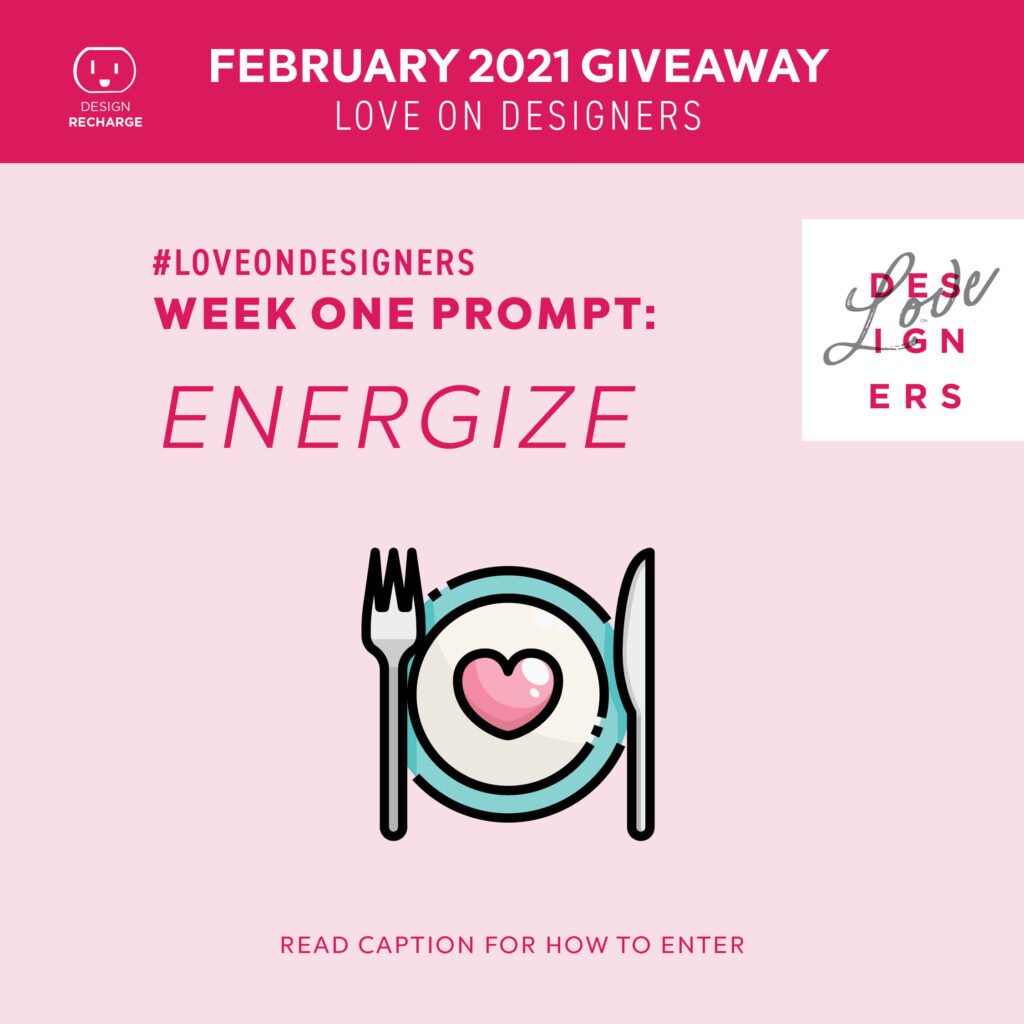 There's a giveaway drawn each week too.
WEEK 1 is ENERGIZE
Pre-Covid I would say take someone to coffee, bring someone a coffee or soda or red bull. This year you could buy someone a coffee.
Have you seen, https://www.buymeacoffee.com/? Maybe some of your friends have this set up?
Be positive energy for others in meetings this week.
Here are the prompts for this week, try and do one of these this week. Snap a photo and use the hashtag #loveondesigners when you post it. Post an energizing quote and tag a friend who could use some energizing (remember to use the #loveondesigners tag)
Week 2: ENCOURAGE
Create a post and share an encouraging word on social media specifically to someone who needs a lift. Tag them and use the hashtag #loveondesigners
Send an old fashioned letter to someone who you know who has been killing it in our industry.
Direct message someone and let them know you have seen their work and know how much time and energy they have been putting into it and it isn't going unnoticed.
Week 3: RECHARGE
This is a week for you, so focus on you and giving you what you need this week. Shoot a picture and use the hashtag #loveondesigners this week and let us know how you are taking care of yourself this week.
Take a walk or a hike.
Do yoga.
Get a massage (manicure, pedicure).
Go to a movie.
Take a nap.
Do something that refuels you, take a picture and use the #loveondesigners.
Week 4: CONNECT
This week we want you to reach out to someone you don't know and tell them how their work / life has inspired you.
Create a Social Media post and tag them (and us) telling them how they have inspired or helped you.
Reach out to a mentor and let them know how much they have meant to you.
Send a card to someone you have looked up to, to their office. Do a little digging and find the address. And craft an incredible envelope to go with the card.
I hope you will join us as we lift up the design community this month and spread the love.
Here is how to enter to win one of the five giveaways this month:
GIVEAWAY TIME! Tag 2 friends in the comments to enter the drawing for some of my favorite drawing and painting tools, plus a few cards to send to friends and people who inspire you, postcards which you can hang in your office, and a few special surprise bonus items!
Five winners will be randomly selected. Each week I will post twice a week on instagram @designrecharge. One winner will be randomly selected from each week. To be entered to win all you have to do is:
1. Follow @designrecharge.
2. Comment and tag two friends to enter.
AND / OR
The last two weeks we will choose a person during the Feb 17th live show and during the Feb 24 live show. All you have to do is:
1. Come to the live show
2. Comment during the show