Join me for an imagination exercise everyday in the month of November. This year we are taking beautiful images of spaces and objects and finding faces.
This year's creative calisthenics is one of my favorite ways to exercise my imagination. I get out a magazine and start looking for things I can draw faces on. So instead of using a magazine or catalog I created over 40 pages of beautiful rooms and object photography. All photos are credited by their photographer and all are from Unsplash.com one of my favorite places to get royalty free images that I can use in my commercial work.
Since most of my client work is for real estate photographers, interior designers, and creatives who have amazing images, I get to look at a lot of beautiful spaces. I buy magazines that feature spaces and enjoy getting out a black or white pen and going to town on an old issue.
Watch here for updates on face I have "found," but if you are confused as what you are supposed to do look no further.
Here are some of my examples from different magazines and catalogs.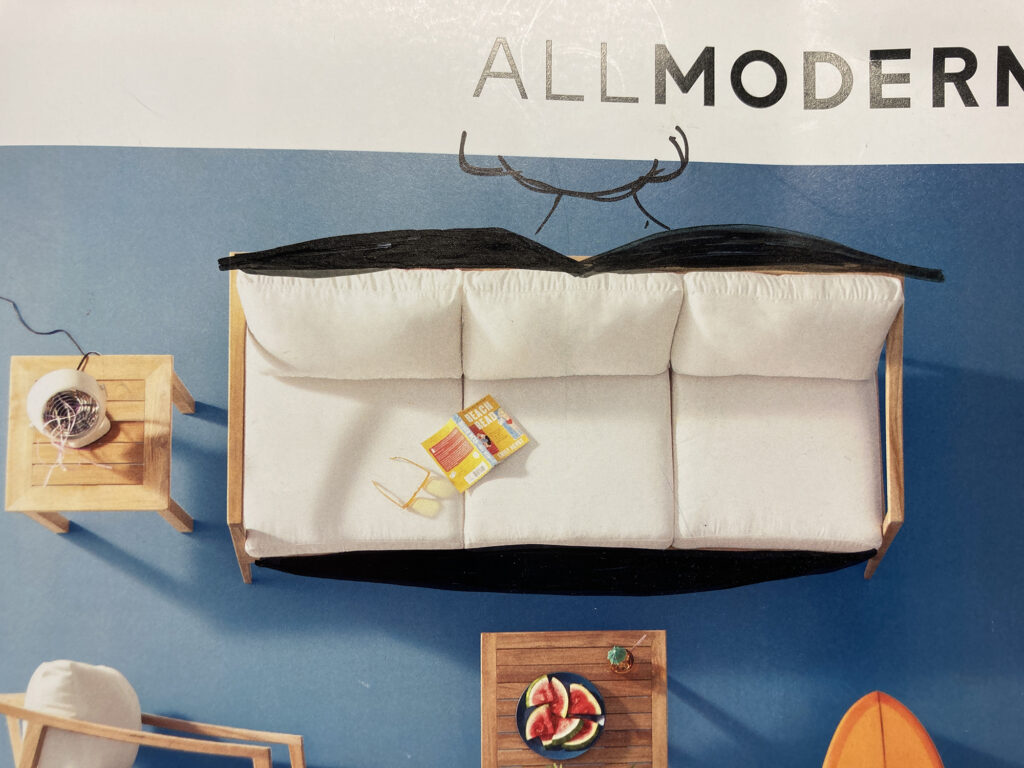 Get the supplies I use
Micron pen and uni-ball signo white pen.
Join me and let's get to exercising our imaginations!
Links above are affiliate links. You don't pay anything different, I simply get rewarded for sending you there and get very small piece of the pie.