Episode 417 aired on Wed. Sept 28, 2022.
Or Listen
Last week I took care of my mom, who had oral surgery. She did amazing and must have a high tolerance for pain because she never complained.
The internet at their house was not great (but it is the best they can get, literally it is the fastest available.) So I focused on getting my grading done AND rewarding myself by painting and drawing at night.
I wanted to finish this series with some of the pieces I learned the most from, as well as the ones I am most proud of. Some I am not proud of for the way they turned out but rather for the mindset shift I was able to see in how I looked at my art and what I was expecting from myself.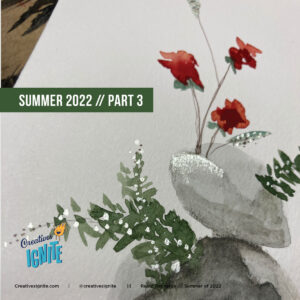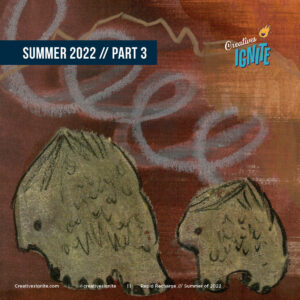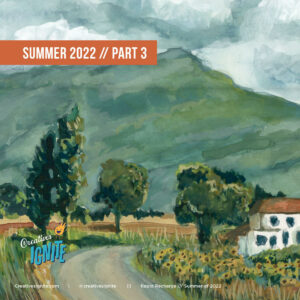 I hope you can take something from what I learned about myself this summer. I know that connecting or rather reconnecting with making was a big struggle but implementing this as a regular practice, simply making expecting to learn, expecting mistakes, expecting less than perfect has changed me for the better.
Thanks for listening to this journey and coming alongside me for this ride.
Come a little early and introduce yourself in the chat, tell us where you are located in the world and say hey!
I hope you'll join me this Wednesday, Sept 28 at 7:30pm BST / 2:30pm ET / 11:30am PT / 8:30am in Hawaii. You can join us live by getting on the list. Sign up to get the link at https://creativesignite.com/signup